Main
News
Gbook
Forum
Suche
VGC
Member
Clanwars
Awards
Geschichte
Regeln
Service
Kalender
VGC-]|[-Server
VGC-]|[-TS3
Community
Downloads
Replays
Links
Zitate
Faq
Artikel
Galerie
Benutzer-Galerie
Kontakt
Joinus
Fightus
LinkUs
Kontakt
Impressum
Datenschutzerklärung
Scriptinfo
Geburtstag
Keine Einträge gefunden.
Online
Keine Einträge gefunden.
Counter
Banner

Links - Details
Name
VGC Movie - The Killing Season 1
URL
www.quakeunity.com/file=1362
Status

online

Infos
The Virtua Gangstas Clan presents their first Q3 Movie. This 3:30 minute movie has some nice trickjumping scenes along with some frags from demos of various clan members. #vgc on QuakeNet.
Login
Random Member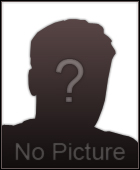 Hoschi
Peter Federmann
Aufgabe: Inaktiv
Dabei seit: 2010-10-31
Votes
Keine Umfrage aktiv
Kalender
W
M
D
M
D
F
S
S
48
1
49
2
3
4
5
6
7
8
50
9
10
11
12
13
14
15
51
16
17
18
19
20
21
22
52
23
24
25
26
27
28
29
01
30
31
< [ Dezember 2019 ] >
Laberecke